All About Professional Windshield Replacement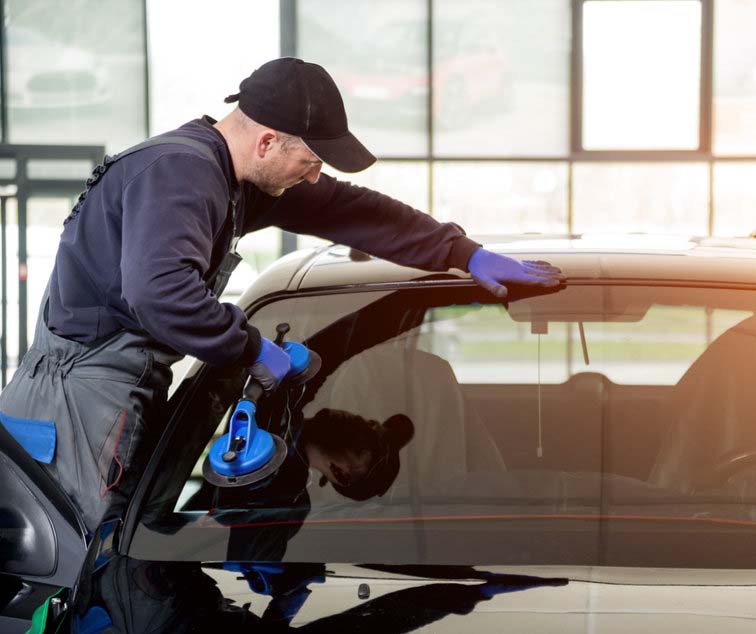 As a leading provider of windshield replacement services throughout Arizona for more than three decades, you can count on Diamond Auto Glass to deliver the prompt service and strict attention to detail that your vehicle deserves. Our expert staff is backed by decades of collective expertise in the auto glass industry, and we look forward to becoming your go-to team whenever your vehicle needs windshield replacement in Flagstaff, AZ.
What You Need to Know About Your Windshield
As the name suggests, a windshield is designed to shield a vehicle's occupants from the strong air currents that develop as the vehicle moves and to protect them from rain, insects and other airborne objects. Windshields are also critical for good aerodynamic performance and help to boost fuel efficiency. Most modern windshields feature two sheets of glass held together by a thin plastic film that's sandwiched between them. This plastic film adds extra structural integrity and prevents the glass from splintering when hit by small objects. Despite this composite construction, windshields are constantly prone to damage by sand, pebbles and rocks that get flung into the air by vehicles on the road as well as by other falling objects.
Reasons to Replace Your Windshield
Windshields with single chips or small, localized cracks are generally good candidates for our first-rate repair services. Larger cracks and widespread areas of damage, however, often mean that the entire windshield must be replaced. A good rule of thumb is that if a windshield has more than three cracks of any size or a single crack that extends more than four inches, replacement rather than repair is the best option. We also usually recommend our replacement services for windshields that leak during rainfall events and for windshields that appear to have been improperly installed at the time of manufacture or during a previous replacement.
Benefits of Windshield Replacement
A well-maintained, crack-free windshield makes every vehicle look better, but the advantages go far beyond boosting aesthetics. A damaged windshield is more likely to shatter and send glass into the vehicle during an accident. Eliminating cracks can also prevent sudden, unexpected glare in bright sunlight and improve the driver's ability to see the road ahead in any weather. In some jurisdictions, drivers can also be ticketed for operating a vehicle with a damaged windshield.
Work With Diamond Auto Glass
When you do business with Diamond Auto Glass, you can be certain of receiving excellent customer care and prompt service. Our team uses quality glass products on every project, and we never take shortcuts that could affect the quality of our finished work. We also strive to keep our services affordable by offering reasonable rates and by working with most major insurance providers in this area.
Let the crew at Diamond Auto Glass get you back on the road in safety behind a new, professionally installed windshield. Get in touch with us today to learn about your options for windshield replacement.