High-Quality Windshield Repair in Flagstaff, AZ, and Surrounding Areas
Northern Arizona Windshield Repair
You depend on your windshield for protection and overall automobile safety each and every time that you get behind the wheel. However, most drivers do not give this lifesaving device much thought at all unless there is a problem with it. A rock chip or small crack while driving, hitting an animal, or even vandalism will quickly put the windshield at the forefronts of our minds. At that point, some people panic. Others simply ignore the damage as if it will somehow go away on its own.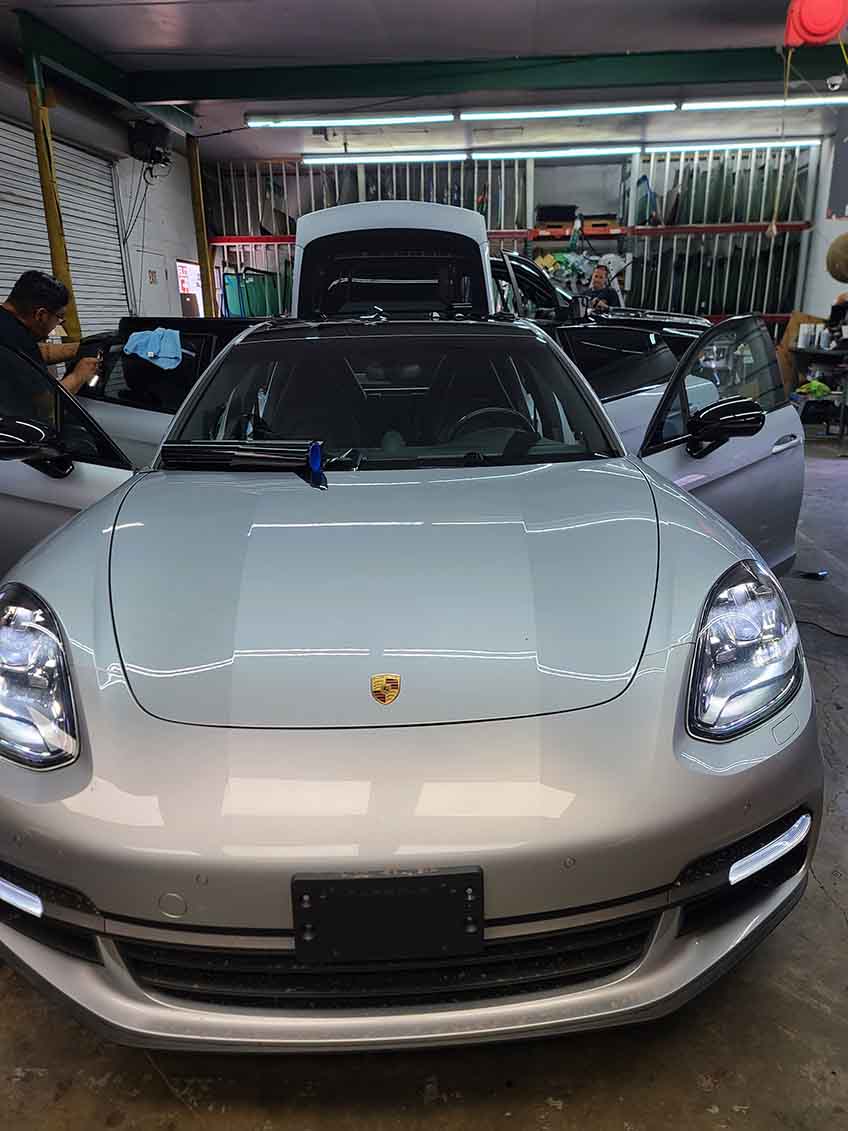 Neither reaction is the correct way to handle it. In addition to being an eyesore, a damaged windshield may very well impair your vision. Since it plays an important role in the overall safe operation of your vehicle any compromises can end up leading to dangerous situations. When it is time for a windshield repair the most important aspect is working with an experienced, skilled, and trustworthy auto glass company that will honestly determine whether it can be repaired or needs a full replacement.
As a general rule, windshield damage that is shorter than the length of a dollar bill or credit card and smaller than the diameter of a quarter may be a good candidate for a windshield repair in Flagstaff, AZ, and surrounding areas. It must be noted that no matter how small or large if the damage is located within the driver's direct line of sight than the windshield should be replaced instead of repaired. Our windshield repair and replacement process are fairly simple. Our technician will remove any air and debris that is lodged in the damaged area.
They will then inject a specially formulated, clear liquid resin into the chip or small crack. The resin is cured or dried with an ultraviolet light source such as the sun or in most cases a portable lamp. On average it takes a good half an hour for the resin to fully cure. When the process is complete the structural integrity is restored to the windshield. As an added benefit the repair will prevent the glass from cracking. On that note when a chip is left untreated it can easily turn into a crack.
When that happens, the crack will spider out or continue to grow to the point where a more expensive windshield replacement is needed. If the windshield in your car, sports utility vehicle, truck, or van is chipped, then it is certainly a good idea to have it repaired immediately. That way you will significantly reduce the chances of a small chip turning into a more severe situation.

Luckily, Diamond Auto Glass offers our quality products and services to these key locations:
Mesa, AZ
Paradise Valley, AZ
Peoria, AZ
Scottsdale, AZ
Surprise, AZ
Tempe, AZ
Williams, AZ
Our highly trained technicians are more than capable of providing you with high-quality services such as windshield tinting, windshield installation, and more
Contact Our Auto Glass Company Today!
Windshield repair is often covered under your auto insurance policy. In fact, most insurance companies will actually waive your deductible when it can be repaired as opposed to replaced. That means you will not need to go out of pocket to pay for the repair or worry about an increase in your insurance premium. Although there are do-it-yourself repair kits available on the market, attempting the job is like performing dentistry on yourself. Without the proper training and the correct tools, the chances of success are close to slim and none. In order to guarantee safety, and avoid air and water leaks you should always work with a professional like Diamond Auto Glass. Contact us today or fill out our online form to schedule an appointment.
We look forward to serving you!