Can You DIY Car Window Tinting Replacement?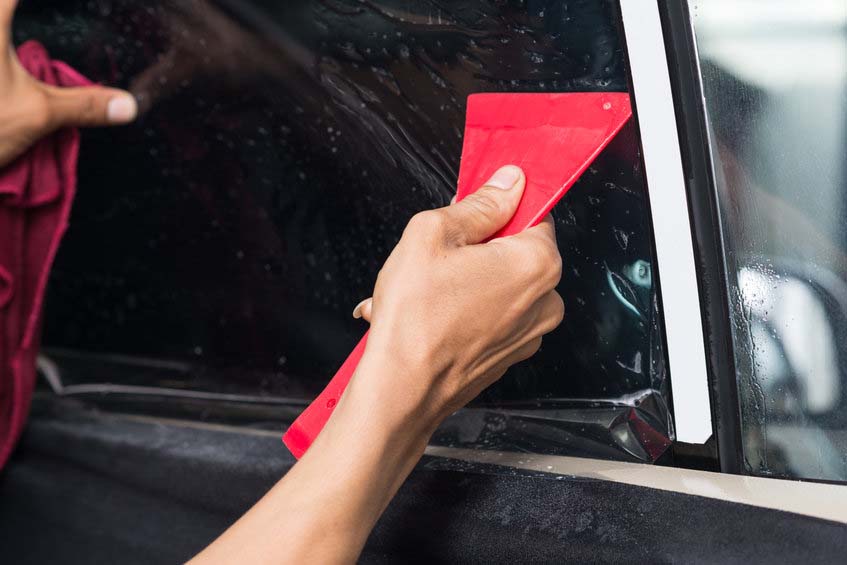 Handy and budget-conscious car owners often get tempted to go the DIY route. And this can sometimes include window tinting replacement. After all, car tinting seems like a straightforward process. Well, not really! Window tinting involves more than just slapping on a kit you get from the store counter. If you attempt to take on this expert project at home, you can wind up doing more harm than good.
Diamond Auto Glass explains what could go wrong if you try to do DIY car window tinting!
Choosing the Wrong Product
Auto tinting products abound, ranging from standard to more innovative and specific goods like ceramic window tinting. Each has its merits and demerits, and it's easy to fall under the spell of advertising strategies that make you invest in costly window tinting repair products. Working with professionals at Diamond Auto Glass, on the other hand, means getting a more logical and practical overview of your product options and selecting the right one for your car!
Increasing Your Risk of an Accident
Your car windows are essential safety features for both you and your passengers. Any visual obstruction caused by a damaged window or misaligned film increases your chances of getting in a car accident. That's why we advocate professional windshield tinting services since you won't have any issues that could compromise driving safety.
Legal Aspects
Unless you understand all the restrictions of car window tinting regulations in Winslow, AZ, you should avoid DIY tinting replacement. The regulations consider dark windows a safety hazard, and the last thing you want to do is to get on the wrong side of the law for not having the right windshield tinting in Winslow, AZ. You might end up getting fined significantly.
Fleeting Results
In stark contrast to DIY, professional windshield tinting services offer lasting results. Doing the job right with high-quality products means it will last longer. When replacing the tint, you risk misapplication. If this happens, you have to worry about possibly redoing the job entirely. Even if you perform a slapdash repair job, the window tint will probably not last long and will be susceptible to bubbling, peeling, blistering, and fading.
For professional windshield tinting services in Winslow, AZ, and nearby areas, turn to Diamond Auto Glass. Call us or fill out our contact form to get quality car window tints today.