Windshield Tinting Maintenance Tips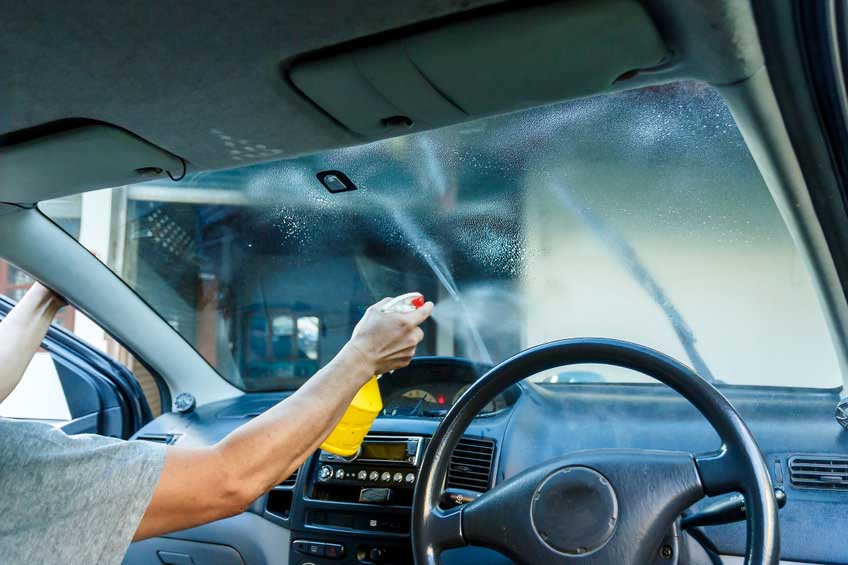 Car window tinting protects your car's interior from fading, shields you and your passengers against harmful UV rays, provides privacy, and last but not least, makes your vehicle look stylish. As much as window tinting improves the appearance of your vehicle, bad tinting can become an eyesore. To help you take good care of your windshield tinting in Phoenix, AZ, the experts at Diamond Auto Glass list some handy maintenance tips.
Don't Touch It After Installation
After the window tinting replacement process is over, don't touch the window. Allow the adhesive to cure and harden for about three days. Don't get tempted to touch the window when you spot watermarks on the tint. It's a part of the curing process and will disappear after some time.
Don't Use Suction Cups or Stickers
Ideally, you should never use stickers and suction cups. They can damage the tint when removed, necessitating window tinting repair. What's more, the adhesive will remain on the tint film and allow dust and debris to stick to it.
Clean the Windows
Once you get car window tinting, you should not clean your windows for a month or two. But afterward, you should clean them frequently. Use a wet, soapy piece of cloth to wipe off the dirt and a dry, soft cloth to dry the window. You should never use ammonia-based cleaning products to clean your car windows because ammonia can react with the window tint film, resulting in discoloration. Always use manufacturer-approved cleaning materials.
Be Careful When Removing the Seat Belt
When removing the seat belt, you should be careful not to slam into the windows. This can cause scratches on the tint film and damage to the glass beneath, which would require more than just windshield tinting services.
Watch Where You Park
Try to avoid parking in spaces where debris might fall and damage not just your windshield tint but also the vehicle itself.
If you want to tint your car windows for the first time or give your existing tints a maintenance check, trust the experts at Diamond Auto Glass. Contact us to request our windshield tinting services.