How Professional Windshield Repair Benefits Clients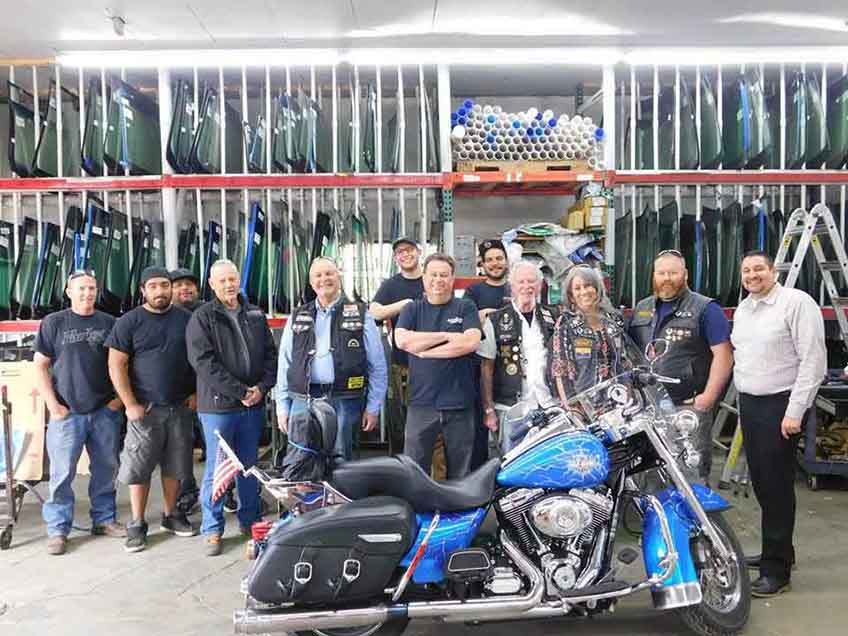 When you need reliable windshield repair in Flagstaff, AZ, Diamond Auto Glass is the name to remember. Our established, locally owned and operated auto glass company has been meeting the needs of local drivers for more than 30 years, and we'd love to be your auto glass repair and replacement team of choice. Whether you own a single vehicle or manage an entire company fleet, we'll treat you to our great service and quality product selection.
Common Causes and Issues that Affect Windshields
The broad surface area of a windshield makes it the perfect target for any airborne debris that gets lifted from the roadway surface by the tires of passing cars and trucks. If you live in an area with ongoing construction or road repairs, your vehicle is especially prone to damage from rocks and other material. Falling hailstones, impacts by birds and other animals, storm debris, and stray baseballs and golf balls are other common causes of windshield cracking.
Why Prompt Repairs are Important
Once a small crack develops, it's likely to spread far from its original location due to the movement of the vehicle and expansion and contraction caused by daily temperature variations. Even minor cracking can greatly reduce a windshield's strength and make it more prone to failing completely during a crash. Dealing with chips and cracks while they're still small and localized usually prevents them from spreading to the point that they obstruct the driver's view. Many municipalities also issue traffic warnings or tickets for vehicles with extensive windshield cracking. For all these reasons, it's best to take care of windshield damage as soon as possible after it occurs.
Benefits of Professional Windshield Repairs
Although do-it-yourself windshield repair kits are widely available, our services are far more reliable thanks to our extensive experience and professional know-how. When we repair a windshield, we fill in the crack or chip by injecting it with a fast-curing liquid resin that hardens into a solid material that's nearly as strong as the original glass itself. The filler helps to prevent further cracking, reduces the potential for glare and other visual disturbances and even aids in restoring the appearance of the vehicle by making the crack less noticeable.
Get in Touch With Diamond Auto Glass
We offer a speedy response and accommodating scheduling options to new and established customers alike. Our personnel have a good working relationship with most auto insurance companies in Flagstaff and throughout the region, so we'll be able to determine almost immediately if your repairs will be covered by your auto owner's policy. Even if you do end up paying out of pocket, our reasonable rates put our high-quality services within reach of almost everybody. Our attentive customer care and strong professional work ethic are also sure to please.
Windshield damage won't fix itself, so give Diamond Auto Glass a call to request an estimate for the glass repair work that your vehicle needs. We'll gladly answer your questions by phone and schedule your service visit right away.